Luke 12 4-7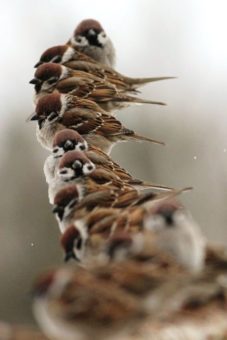 "And I say to you, My friends, do not be afraid of those who kill the body, and after that have no more that they can do. But I will show you whom you should fear: Fear Him who, after He has killed, has power to cast into hell; yes, I say to you, fear Him!
"Are not five sparrows sold for two copper coins? And not one of them is forgotten before God. But the very hairs of your head are all numbered. Do not fear therefore; you are of more value than many sparrows.
Devotional
God is the one who destroys in hell. (Matthew 10:28 And do not fear those who kill the body but cannot kill the soul. But rather fear Him who is able to destroy both soul and body in hell.)
Divine providence governs even the most inconsequential details of God's creation. He cares for all that He created, regardless of how insignificant.
Bible Footnotes